Having an eco-friendly home is easier when shopping on our website, or in our store. By making a few simple changes you can be on your way to becoming an ecowarrior. Here are ten sustainable, yet simple swaps, for a greener (and prettier) kitchen.
1. There is a special feeling that occurs when one is actively working to better themselves, their environment, and their community. This can easily be obtained by making eco-friendly swaps, such as refilling glass bottles with our aloe-based Hand Soap. It lathers well and effectively removes dirt and other contaminates. You can customize the soap by choosing one or more of our fifty delicious essential oils. Can't decide on a scent? We have pre-made blends that are sure to awaken your olfactory system in ways you did not know were possible.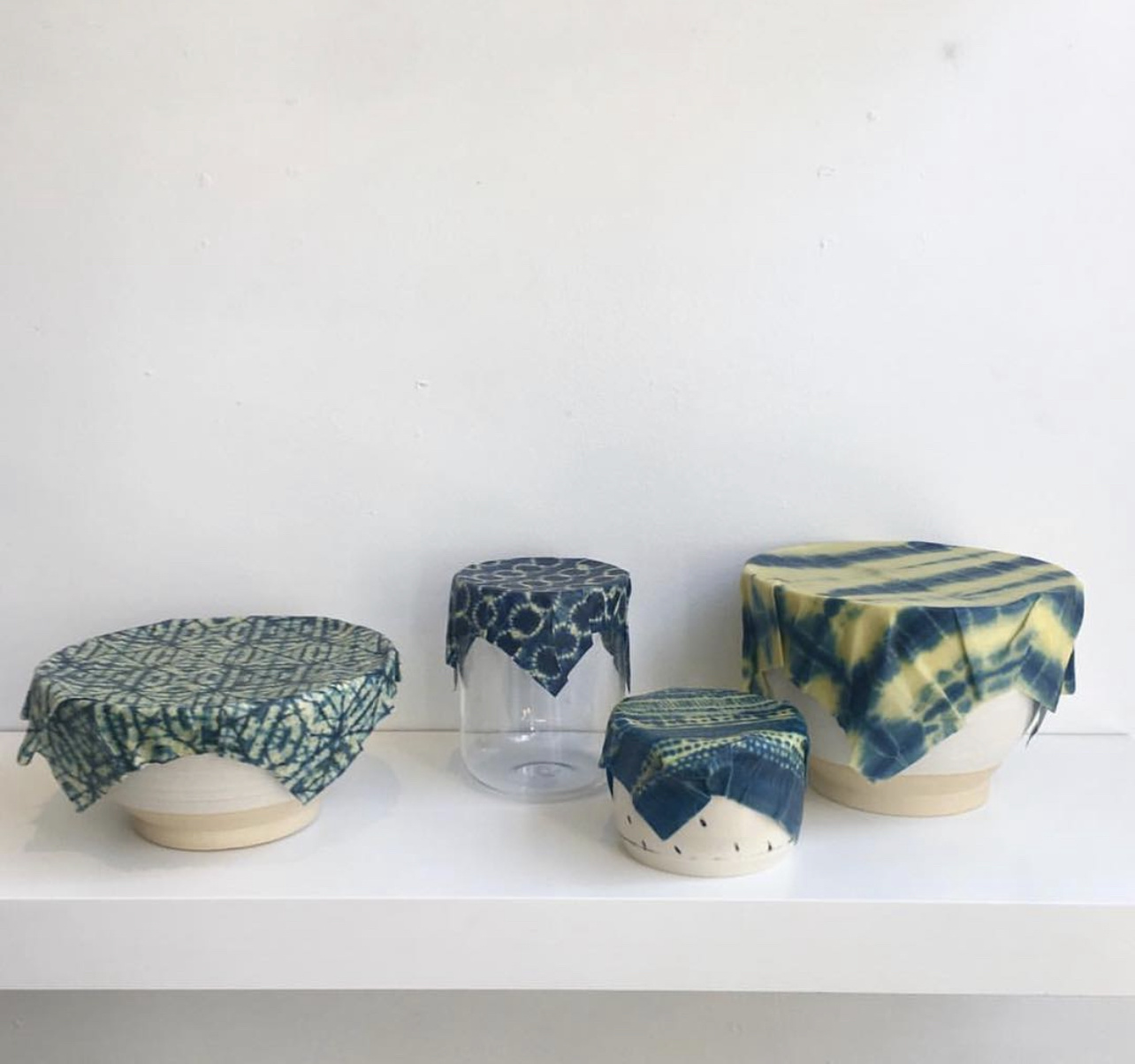 2. Consider ditching plastic wrap for BEE KITCHENS colorful packs of Beeswax Food Wraps. Sold in-store, they are reusable, washable, and compostable. We love the beeswax wraps! They come in three packs of assorted sizes to fit anything from a cut lime to a big bowl of leftovers. Did you know that beeswax wraps can help your food stay fresher much longer than when using a plastic wrap? By using a breathable environmentally friendly fabric your food will stay fresh for longer than expected.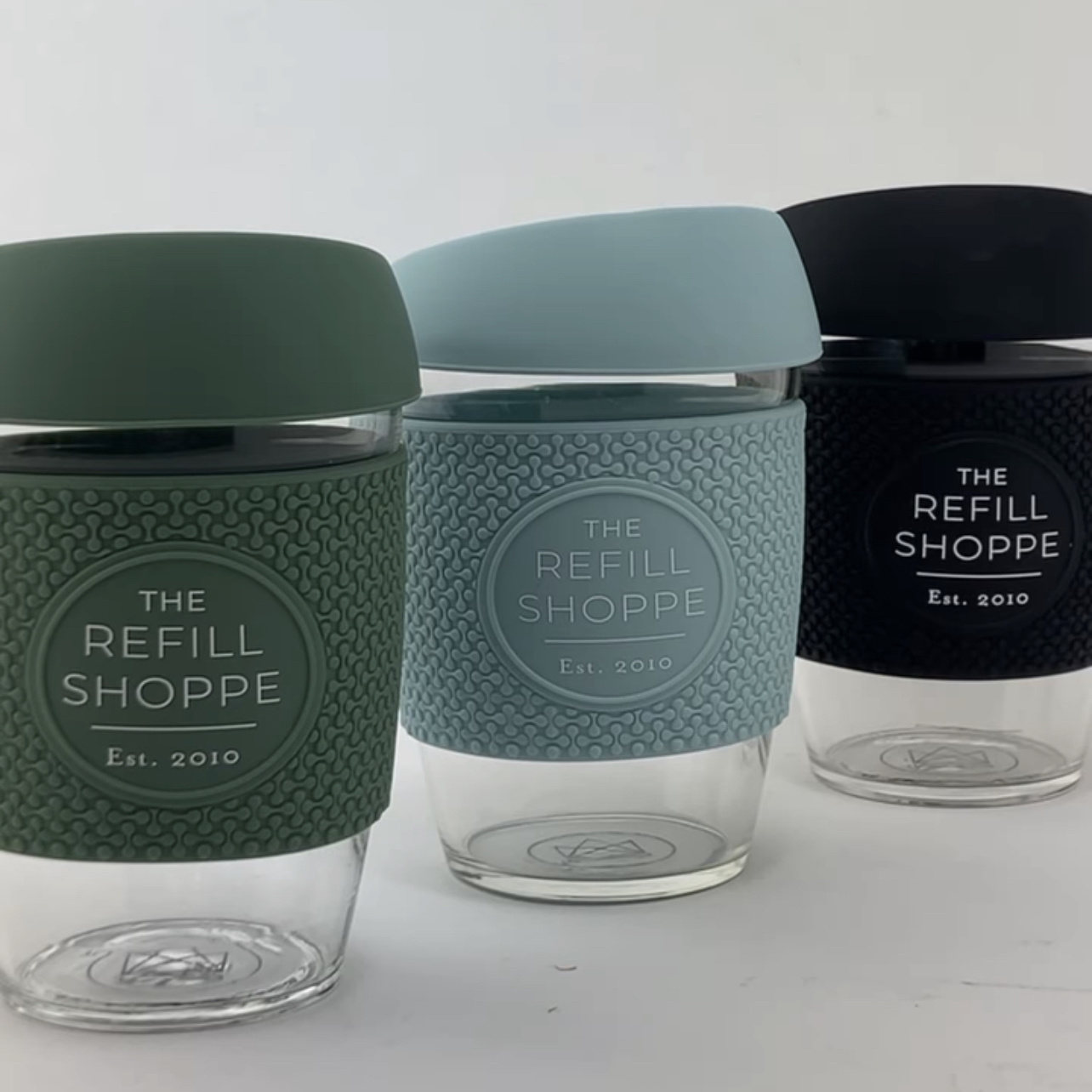 3. Ditch paper to go cups for our new 12 oz Glass Coffee Cups. Do you use paper cups because you are constantly on the go? With our new 12 oz glass coffee cup you can rush out the door and do your part to save the planet! These handy mugs have a silicone sleeve ensuring the cup is ready to grab the second your hot drink is poured. They come in three distinct colors. Onyx Black, Forest Green, and Sky Blue. With our glass coffee cups you are preventing waste from ending up in our landfills and you're doing so in style!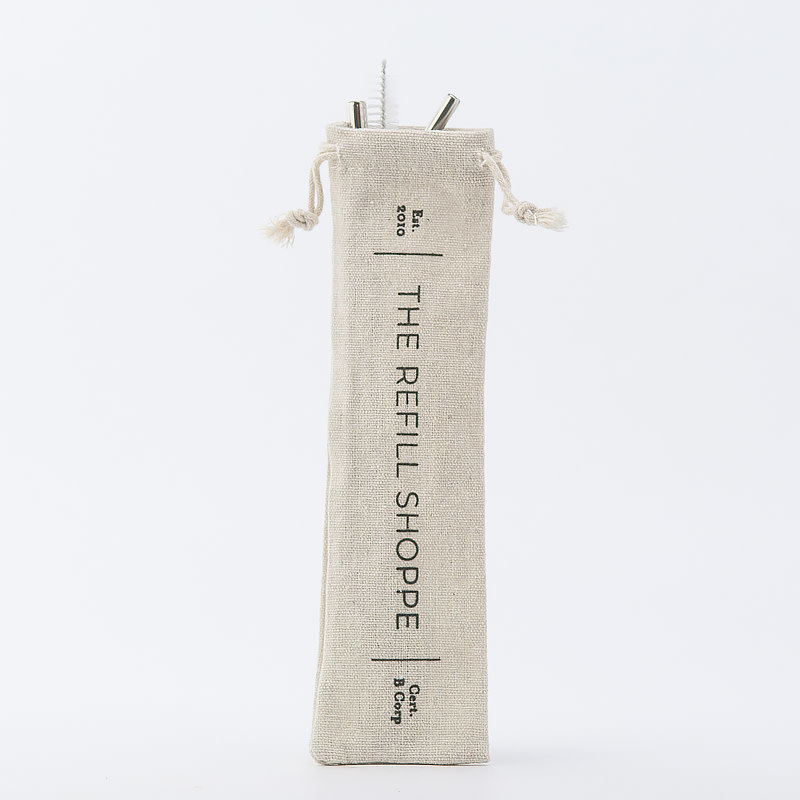 4. Did you know that fifty million straws are used in the US every day? You can help win the battle to beat plastic by using one of our three diverse options for reusable straws. First, our Bamboo Straw is handmade in Bali. It's odorless, durable, and easy to clean. Are you the type of person who is always on the go? Second, our Telescopic Straw comes with a carabiner attached making it the perfect little travel utensil. Lastly, for the avid straw user, we have our Straw Set that comes with a straight straw perfect for smoothies, a curved straw and a cleaning brush. Our straw set comes neatly packed in a 100% organic cotton sleeve.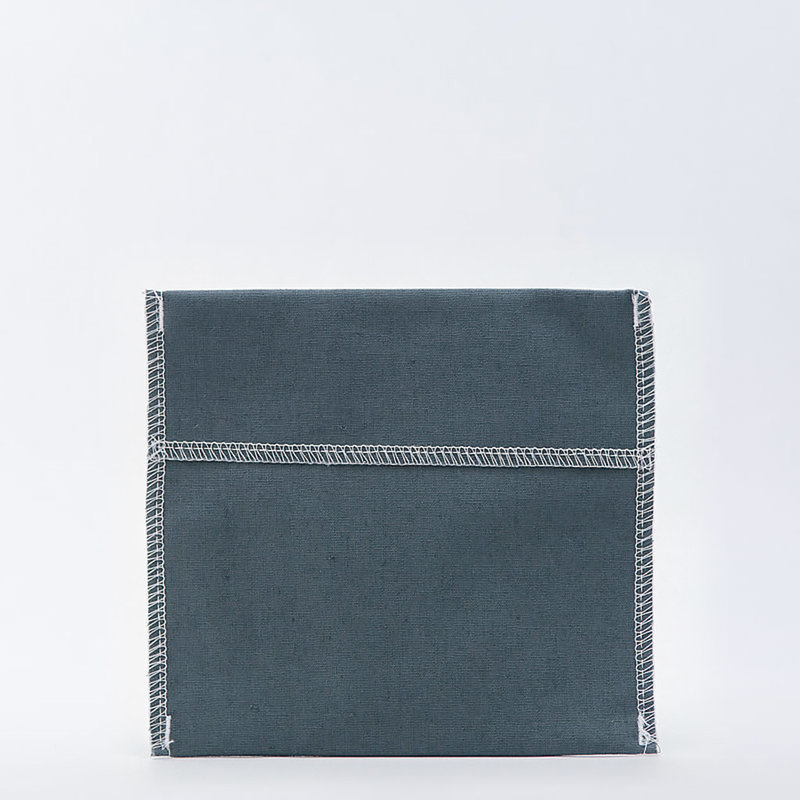 5. Say no to single-use plastic baggies with our lovely fold & close linen Reusable Linen Sandwich Bags. They're the perfect size for a sandwich or whatever on the go food you want to tote around. The exterior is composed of a linen & cotton blend. The bag's interior lining is waterproof PUL, which is a white BPA-free lining meant to create a superior interior for any snack. Our linen sandwich bag comes in three colors, Rose, Sand and Iron.
Other easy sustainable swaps:
6. Swap out paper towels for funky patterned cloth napkins which are sure to brighten up any meal. On a budget? By cutting an old t-shirt, towel, or tapestry you can make your own napkins. Giving neglected or unused items a new purpose is a wonderful way to reuse, reduce, and recycle.
7. Looking for an activity to beat boredom? Head to the local fabric or craft store to pick up 100% organic cotton swatches, to make reusable tea bags or coffee filters.
8. Buy in bulk and reuse old jars to contain your recently purchased items. Write the weight of the jar on the lid ahead of time so you will never have to remember it.
9. Instead of tossing out veggie scraps, try storing them in an airtight container in your freezer. Before you know it, there will be enough bits and pieces to make a healthy soup stock.
10. Whenever possible, shop local and organic. By choosing to purchase groceries from the farmers themselves, you are making the choice to put money directly into the local economy. At the same time, you will be avoiding the use of any unnecessary plastic ties and bags that come along with shopping at a large chain store. If going to a farmers' market is not an option, bring small bags to the grocery store for the fruits and vegetables you plan to buy. By doing so, you are ensuring that a few more plastic bags will not end up in our oceans or in a landfill.
Remember, the small things might seem insignificant. We might feel as if they don't make an impact, but they do. Imagine the difference we could make if the eight billion people who inhabit this planet chose to pick up one piece of trash a day!