Our story begins with our mission

We believe
in love, gratitude and doing the right thing.

We share
with you what we like to use and make everyday necessities extra special, just like you!

We do
what we do because hot bubble baths, clean people, lovely smells, smiles on faces
and a little less plastic in the world makes us so very happy.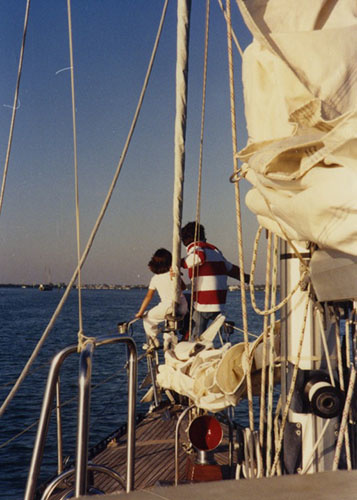 How it began
A desire to make a difference in the world and a love of shopping created the perfect storm. It all began with a pretty olive oil bottle, and then buying a bottle of olive oil to pour into the pretty bottle. While contemplating the 20-minute lifespan of that second bottle in the shower (the perfect place to ponder and wonder), an idea formed. Why not just refill all the still perfectly good bottles instead of buying new ones every time?
A long road trip allowed the simple thought to turn into a vision of a place where you could get just what you need without anything that you don't.
Founder Michelle Stevens credits her alternative lifestyle of growing up on a sailboat for 10 years, mucking around in the Everglades during summer conservancy camps, and having incredibly loving supportive parents for her inspiration and motivation. Michelle was awarded 'Innovator of the Year' from NAWBO, the National Association of Women Business Owners, Ventura County Chapter in 2012. P.S. We now know of a wonderful place to refill the pretty olive oil bottle. In case you were wondering.
The Flagship Shoppe
It was July 2nd, 2010. We had spent the last month driving around picking up used furniture, painting the walls and installing new floors in that lovely little mid-century building, just off the beaten path. The 4th of July parade that goes right down Main St. was only two days away and it was time to open.
The first few days were quiet, but it wasn't long before we had the answer to our big question, "Will folks actually bring bottles to us for refilling?" The answer was a resounding yes!
By 2012 we had become part of the community and it felt glorious. We decided it was time for growth, more space and to start building our awesome team of employees, so we made the move to a more prominent space on the sunny side of the street in Downtown Ventura! And that is where you will find us if you are lucky enough to visit this part of the world.
We are open from 10-6 every day (except New Years Day, Thanksgiving Day and Christmas Day), and we would sure love to meet you! Find us at 363 E Main St. Ventura, CA.

The Flagship Shoppe